Zoosk Inc.
Re-telling Zoosk's love story.

David Moore
Zoosk Inc.
Gabe Valdivia
Facebook
Robbie Tilton
Google
Greg Madison
Unity
Maturing the brand.
Zoosk is a leading online dating company with the mission to empower everyone to lead a more fulfilling love life. Zoosk wanted to change the businesses culture and nurture it into a mature brand that people loved. The growth of the company demanded to have some significant changes to the company website and homepage. The refresh also encompassed outside branding such as DR campaigns on Facebook and third party vendors.
Sr. Designer

Creative Director
Bringing it all together
I designed an all-new web presence for Zoosk Inc. and managed its development through the launch. I employed a cutting-edge UX/UI theory developed in-house and launched the project to much fanfare from users. This refresh also carried over into Zoosk's marketing collateral. The deliverables consisted of banner ads, Facebook carousel creative, as well as Landing pages for our third party vendors. Finally, I worked with our engineers to debug then develop a more efficient system of building and maintaining our massive list of deployed landing pages.
15% increase in subscriptions in two weeks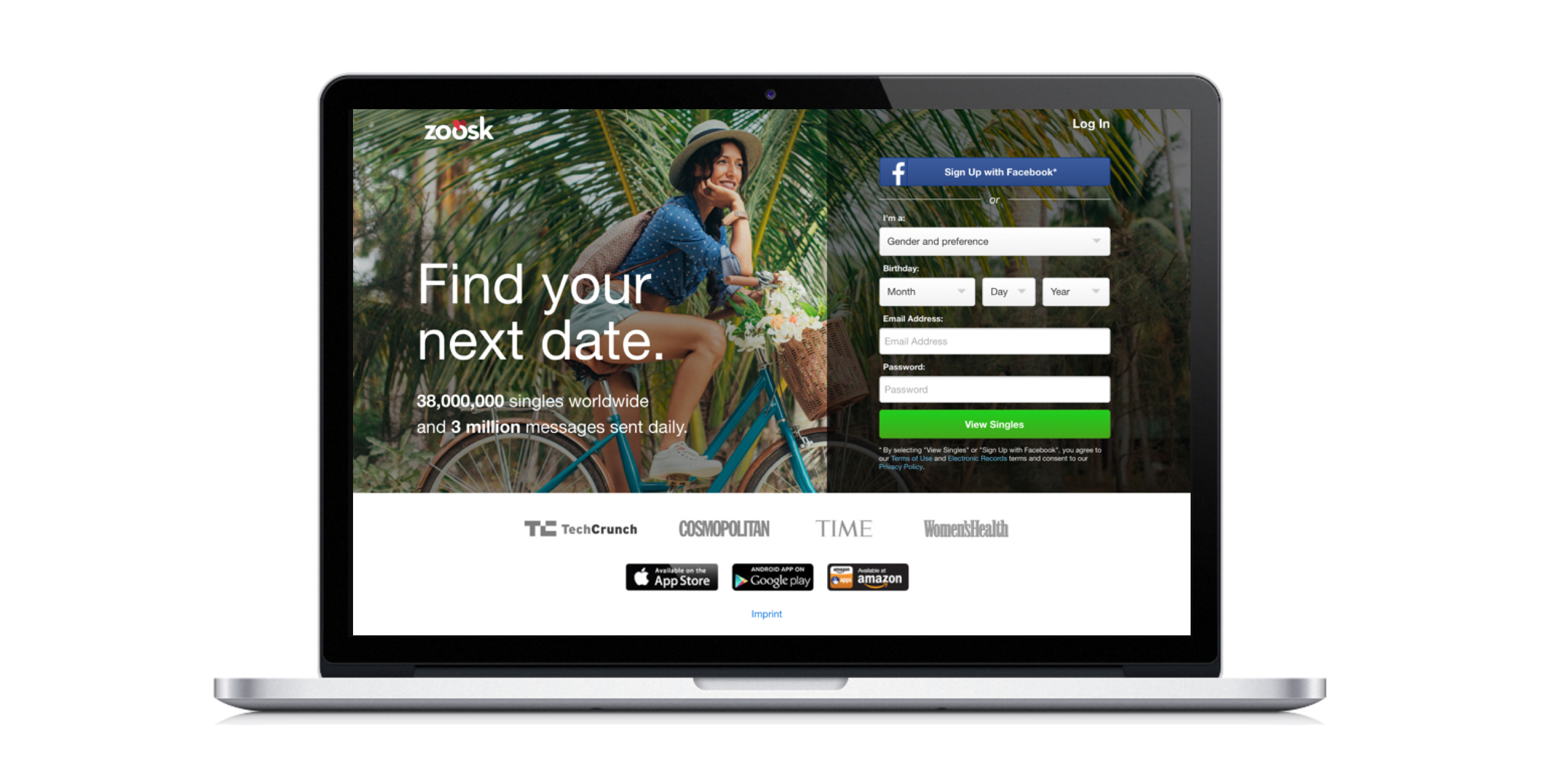 Interested in more UX, Marketing, Product, or Experientially focused projects?
Contact Me
I'd be happy to show more work.
Damgoodwork.com  Copyright2017. All rights reserved.
Site design and coded by David Alexander Moore